Em setembro de 2021, o Grupo Economia do Mar (GEM) divulgou entrevista com Charles Colgan, uma das maiores referências dos Estados Unidos da América em Economia do Mar, feita pelo Prof. Thauan Santos (PPGEM/EGN). Entre outros pontos, a entrevista buscou abordar a relevância da Economia do Mar e o papel dos oceanos na recuperação econômica dos países após a pandemia do COVID-19.
O GEM, coordenado pelo Prof. Thauan Santos, foi criado em 2019 e é o único grupo de pesquisa do Brasil na área de Economia do Mar/Economia Azul cadastrado no Diretório de Grupos de Pesquisa do CNPq. Hoje, o grupo conta com 35 pesquisadores divididos em 12 subgrupos.
A entrevista completa pode ser encontrada no link.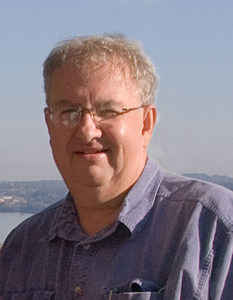 Sobre o Entrevistado: Charles Colgan é Diretor de Pesquisa do Center for the Blue Economy (CBE), servindo como editor chefe do Journal of Ocean and Coastal Economics (JOCE). Ele também trabalha como adjunto do corpo docente do International Environmental Policy Studies Program. Suas experiências anteriores incluem atuação como Professor de Políticas Públicas e Administração na Edmund S. Muskie School of Public Service da University of Southern Maine e como consultor para a National Ocean Economics Program (NOEP) por mais de 14 anos.